the winery
Vinyes tortuga,
, , Empordà, Rabos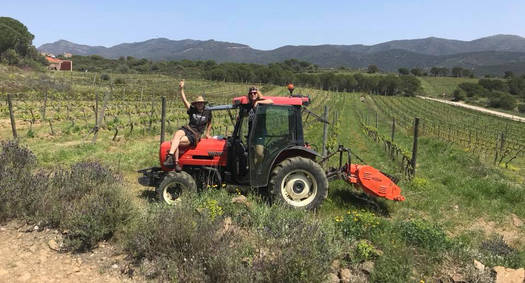 "We are Dido & Jurriaan from Amsterdam. We are living our dream. We grow organic grapes and make natural wine between the Pyrenees and the Mediterranean sea. We share our land with the turtles."
http://vinyestortuga.com/
Other wines from Vinyes tortuga
Cookies Policy
We use our own and third-party cookies to improve our services and show you advertising related to your preferences by analyzing your browsing habits. If you go on surfing, we will consider you accepting its use. You can change the settings or get more information in our "Cookies Policy".