Hubert Lamy Saint Aubin 1er Cru Derrière Chez Edouard

5% DISCOUNT
Take advantage of this discount by buying 6 bottles of this same wine.

Grape varieties

Origin

Soil

calcareous, shallow (10 to 20cm), many pebbles

Vinification

manual harvest in small boxes, very slow pneumatic pressing, without deburring, without contribution of external yeasts, without chaptalizing. 90-day alcoholic fermentation and FML in 300 l and 600 l barrel with temperature control

Ageing

12 months in 300 liter casks and 600 l, plus 12 months in stainless steel tanks

Characteristics

Properties

Alcohol: 13 %, Ph: 3,3, SO2: 120 mg/l, Residual sugar: <2 g/l

Also appears in:

Download

Product sheet (PDF)
the winery
Hubert lamy,
France, Burgundy, Saint-Aubin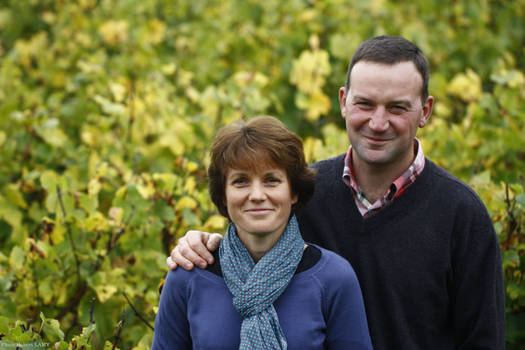 Hubert Lamy is certainly the king of Saint Aubin. The winery is currently conducted by his son Olivier, one of a privileged young generation guiding burgundy wines towards pureness and minerality, after several decades where lees prevailed in Burgundy wines' expression.
Other wines from Hubert lamy
Other ecological wines from burgundy
Cookies Policy
We use our own and third-party cookies to improve our services and show you advertising related to your preferences by analyzing your browsing habits. If you go on surfing, we will consider you accepting its use. You can change the settings or get more information in our "Cookies Policy".