the winery
Do ferreiro,
Spain, Galicia, Rías Baixas, Meaño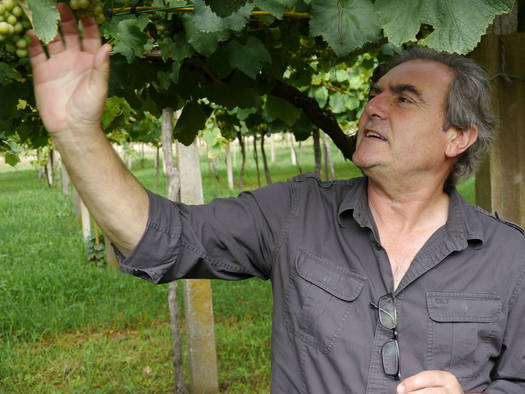 To speak of Gerardo Méndez is to speak of Albariño grapes. Gerardo Méndez, the founder of Rías Baixas denomination of origin, works from home, from his laboratory/winery. His vineyards, the oldest in the denomination of origin, are in an unbeatable location in terms of altitude and orientation. He seeks purity and authenticity in his wines, and he instills them with a strong personality (indigenous yeasts, etc.). However good his wines are, though, Gerardo Méndez is an even more wonderful person.
Other wines from Do ferreiro
Other traditional wines from galicia
Cookies Policy
We use our own and third-party cookies to improve our services and show you advertising related to your preferences by analyzing your browsing habits. If you go on surfing, we will consider you accepting its use. You can change the settings or get more information in our "Cookies Policy".