the winery
Pagos de matanegra,
Spain, Castilla y León, Ribera del Duero, Olmedillo de Roa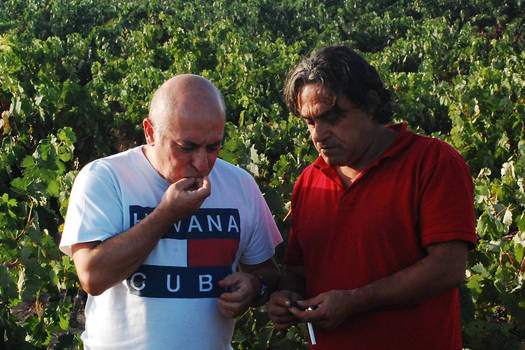 Pagos de Matanegra is a small winery born from the restlessness of three passionate friends for the wine world. They own 20 ha of well-placed old vineyards, from which José Luis Escudero masterfully produces the small amount of 5,000 boxes. His two partners, Cesar and Miguel help him to drink the bottles as they bring some sanity to the project. It is hard to find people like José Luis in the area, who simply adds a dose of good taste to his wines.
Other wines from Pagos de matanegra
Other ecological wines from castilla y león
Cookies Policy
We use our own and third-party cookies to improve our services and show you advertising related to your preferences by analyzing your browsing habits. If you go on surfing, we will consider you accepting its use. You can change the settings or get more information in our "Cookies Policy".