Grape varieties

Origin

Soil

ridges and sand, 700m

Vinification

artisan with modern facilities

Ageing

6 months in barrel

Characteristics

Properties

Alcohol: 15,5 %, Ph: 4,02, SO2: 75 mg/l, Residual sugar: 2,6 g/l

Also appears in:

Download

Product sheet (PDF)
the winery
Dominio del bendito,
Spain, Castilla y León, Toro, Toro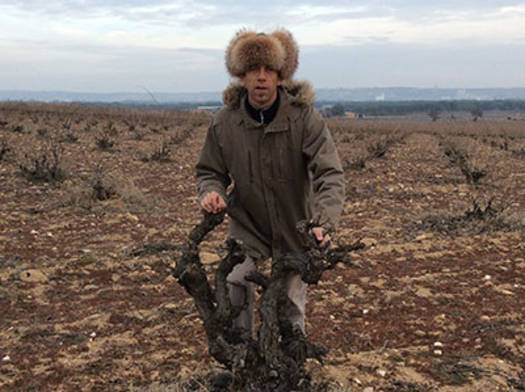 Antony Terrin spent more than a decade looking for the vineyard of his dreams. But it was after working in different wineries in France, South Africa and Washington, when this young Frenchman settled in Toro found the promised land. It happened casually and he says it was like a revelation to him: "A Madiran or a Bandol wine, but with more strength (and much rounder) ". From that moment, his expertise in French winemaking style, the choice of plots and hard work did the rest. Authenticity which is a great deal.
Other wines from Dominio del bendito
Other traditional wines from castilla y león
Cookies Policy
We use our own and third-party cookies to improve our services and show you advertising related to your preferences by analyzing your browsing habits. If you go on surfing, we will consider you accepting its use. You can change the settings or get more information in our "Cookies Policy".